FC KANSAS CITY EXERCISES OPTIONS ON TEN PLAYERS
Updated: October 19, 2023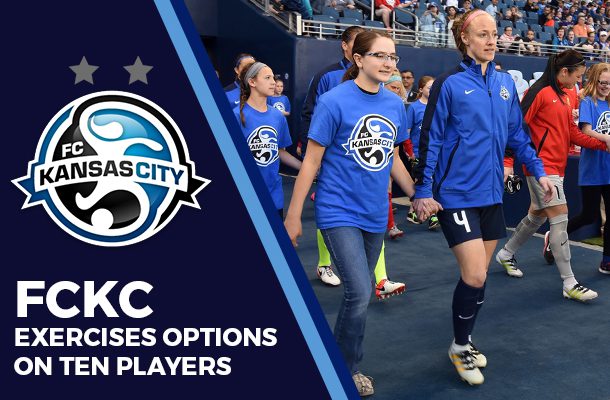 FC Kansas City today announced that the team has exercised the 2023 contract options on ten players, in addition to the re-signing of midfielder Mandy Laddish which was announced Monday.
Players whose options were exercised for the 2023 season are: goalkeepers Nicole Barnhart and Cat Parkhill; defenders Alex Arlitt, Brittany Taylor, Katie Bowen and Brianne Reed; midfielders Lo'eau LaBonta, Erika Tymrak and Alexa Newfield; and forward Frances Silva.
Midfielder Mandy Laddish is already under contract for the 2023 season after coming to terms with the Blues Monday.
The Blues declined the 2023 contract option on midfielder Molly Menchel.
Midfielders Yael Averbuch and forwards Shea Groom, Tiffany McCarty and Caroline Kastor are out of contract and have been extended new contract offers.
Following her retirement from the U.S. Women's National Team, FCKC retains the rights to Heather O'Reilly and is in negotiations for her return in 2023.
Canada midfielder Desiree Scott along with USA forwards Amy Rodriguez, Sydney Leroux and defender Becky Sauerbrunn remain on the club's roster as Federation Players.