Front Office
Huw Williams, General Manager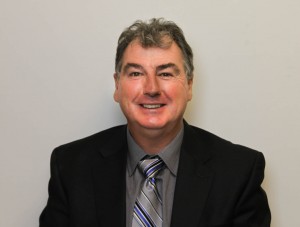 Huw Williams has almost 30 years of sports management and marketing experience in the Kansas City area.  Huw was originally appointed as FC Kansas City's Assistant Coach for its inaugural season (a position he still holds) and was elevated to Director of Soccer Operations for the 2023 season. Born in Wales, Huw came to Kansas City in 1985 and has established a successful sports marketing and events company, Global Sports International and has hosted one the most successful  (and longest running)  camp operation in the Kansas City area since 1987. On the coaching front Huw has coached more State Champion teams in Kansas than any other coach.  He has also coached multiple National Final Four teams and a National Champion in 2023.  He has also been nominated as National Youth Coach of the Year by US Youth Soccer Association and the National Soccer Coaches Association of America.  Prior to moving to Kansas City Huw played soccer for Balckburn Rovers in England  and attained a BA in Human Movement Studies at the University of Wales in Cardiff.  While at Cardiff Huw played on the All British Student Teams and was selected to play in the World Student Games in Tokyo. As FC Kansas City's Director of Operations Huw is oversees all soccer operations for the club and is specifically responsible for all 1st team player personnel matters as well as the management of the Front Office Staff, and all day to day club operations. Huw and his wife Stephanie live in Roeland Park, Kansas and have 5 children – Nia, Gill, John, George and Tommy
Scott Levinson, V.P. Business Operations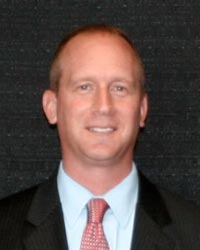 Scott is a graduate from the University of Kansas. Scott's entire career has been in marketing and promotions, spending the first nine years of his career as Marketing Director for the Kansas and Western Missouri Hooters Restaurant franchise. Scott then went on to become Marketing and Promotions Director for Sports Radio 810 WHB in 2023, putting on some of the biggest events for the station, including the Jim Rome Tour Stop. Scott left the station in 2023 to start his own corporate events company, which he still operates today. Growing up, Scott was a huge Comets fan, and was honored to be able to help bring back the thrill and excitement of professional indoor soccer to Kansas City in 2023. Scott played high school soccer at Shawnee Mission South, and still plays indoor soccer every Tuesday night.
Brock Martin, Creative Director
Brock Martin is "living the dream." As Creative Director for KC Pro Soccer and Game Day Supervisor for both the Comets and FC Kansas City, Brock continues to incorporate his passion for soccer with his creativity and leadership skills. Brock is specifically responsible for graphic designs, printed materials, and videos used throughout the organization, as well as ensuring field operations run smoothly on game day. His tenure began when the team was reorganized as the first intern and his unique skill set and abilities merited elevation to his current position.
Brock began playing soccer at age five and has played for many prominent coaches including current Comets, Goran Karadzov, Stefan Stokic and Milan Ivanovic; however, the highlight was playing soccer for Coach Vlatko Andonovski. He is a licensed coach and referee and teaches skills and coaches in Blue Springs. He plays on recreational teams whenever he has an opportunity.
In addition to Pro Soccer team logos, Brock's designs are being used by the MASL, and he assists with performances of Quixotic Fusion, Steve Serrano Productions, and several area high school theatre departments.
A life-long resident of the metropolitan area, Brock is an Eagle Scout and Runner in the Tribe of Mic-O-Say. He assists Boy Scouts with disabilities who are unable to experience camping at the Bartle Scout Reservation, during a week long camp at the Jackson County Rotary Camp.
Brock currently resides in Lee's Summit with his rescue dog, Captain. He enjoys long walks on the beach followed by a candlelight dinner.
Robert Salek, Director of Sales & Marketing
Robert has over 15 years experience in sports sales and marketing including time with Sporting Kansas City.   Robert is originally from Dania Beach, Florida, and comes to Kansas City via Tennessee, and New Jersey, where he has developed profitable programs for: the Memphis Grizzlies (NBA), New Jersey Storm (NLL), Seton Hall University Men's Basketball (NCAA), Army Football Black Knights (NCAA), New York Liberty (WNBA), New Jersey Nets (NBA), and the AVP (American Volleyball Professionals). He lives in Lee's Summit with his wife Kathy and their pets – Suzy, Kitty and Whiskers.
Dan Brown, Director of Merchandise / Affiliate Program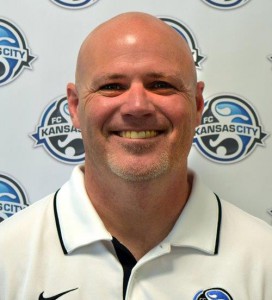 Dan is originally from Kansas City and has been involved in the soccer community here for nearly 30 years. In addition to working for KC Pro Soccer you can find Dan coaching for the FC Kansas City Youth Club. He has been coaching in the area for the past 12 years and is sharing his passion for the game with today's youth players. Dan graduated from Olathe North High School and while playing there earned All Sunflower League and All Metro accolades. In addition to his high school accomplishments Dan was a member of the Region 2 Champions, Udinese '74, that represented the state of Kansas in the US Soccer Youth National Championships. Dan went on to attend Washburn University where he earned a scholarship to be the place kicker for the Ichabods. While at Washburn Dan studied Public Relations and Broadcast Media. Dan loves all local Kansas City teams and is a true Kansas City sports fan. Dan lives in Overland Park with his wife Lacy, daughter Peyton and son Chance.
Mike Rodriguez, Account Executive
Michael is from Kansas City and his passion is coaching soccer in the community for 14 years with the Blackfire soccer club based in Lee's Summit. Michael has been involved in the sports community as a Kansas City Chiefs Red Coater since 1989. During that time he was inducted in to the NFL Hall of Fame thru Visa Hall of Fans in 2023 as the #1 Chiefs Fan. From 1999 to 2023 Michael was an account executive for the Kansas City Wizards. He accomplished being the #1 sales rep for the MLS. In 2023 Michael worked for the Kansas City Brigade during their inaugural season. Michael is currently living in Lee's Summit with his wife and family.
Jake Edwards, Account Executive
Jake is a graduate of Missouri Western State University where he studied in Sports Management. At Western Jake won the Rob E. Hickman Scholarship, an award given to student with a promising future career in Sports.  From a young age Jake knew his passion was sports and worked to achieve that by interning with various teams in the KC metro area.  This fall Jake took the next step in "chasing the dream" when KC Pro Soccer hired him as an Affiliate Coordinator after interning with the Comets/FC Kansas City. Jake is from Holt, MO and currently lives with his Fiancé and pets (1 Dog, 2 cats) in the KC Northland. Jake enjoys watching sports and is a huge fan KC sports fan; he also loves KC BBQ and can be found "sampling" it all over the metro.